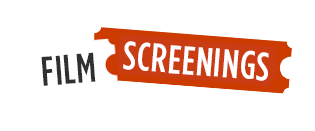 Be inspired by a grieving mom's mission to prevent further suicides and change the conversation on mental health, in Scattering CJ.

When Air Force recruit CJ Twomey shockingly ended his life at age 20, his family was plunged into unrelenting grief. In a moment of desperate inspiration, his mother Hallie put a call out to the world on Facebook: Would a handful of sympathetic travelers help fulfill her son's ambition to see all the corners of the Earth by scattering some of his ashes in a place of beauty or special meaning to them?

It was a call that would resonate beyond her wildest expectations; the world answered and the loss of one became the inspiring, heart-felt mission of thousands. Hallie's endeavor has given rise to a social media phenomenon, one with the ability to save lives offline as well as drawing together a community online that has congregated in solidarity and empathy and has encouraged Hallie to become a powerful voice in the fight to raise awareness and to end the silence and stigma that has contributed to escalating rates of suicide year after year.

Scattering CJ encapsulates two emotions from opposite ends of the spectrum of the human experience: the phenomena of suicide and the kindness of strangers. The darkness and the light.