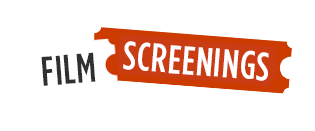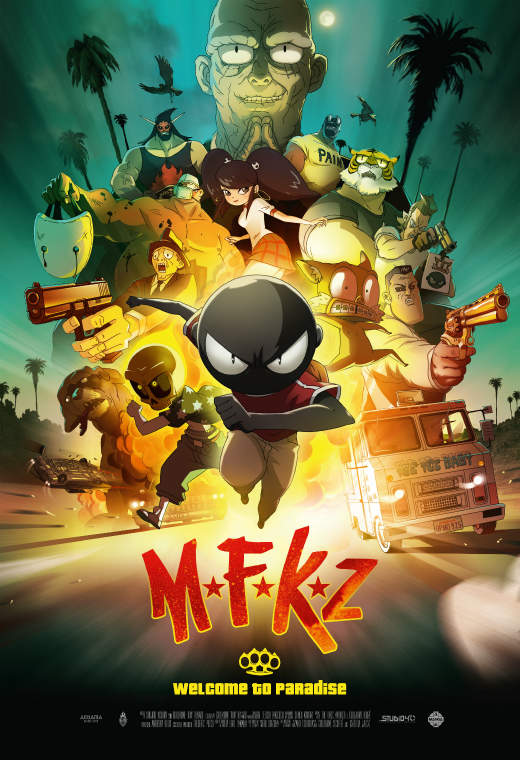 MFKZ
Year: 2018
Duration: 90 minutes
Genre: Anime
Classification: Check the classification
Writer: Run
Producer: Anthony Roux (Ankama)
Director: Run and Shojiro Nishimi
Cast: Michael Chiklis - Crocodile Giancarlo Espositio, Mr. K Jorge Gutierrez – El Tigre Dascha Polanco, Luna RZA – Shakespeare Vince Staples, Vinz Danny Trejo - Bruce
Genre-mashup MFKZ is the love-child of French comic artist Guillaume "Run" Renard and ultra-hip Japanese animation house Studio 4°C, creators of Tekkonkinkreet, Genius Party and Mind Game. The Tekkonkinkreet dream team of Shoujirou Nishimi and art director Shinji Kimura reunite to bring to life a dark but stunningly animated sci-fi vision that mixes anime, film noir, Lucha Libre, and gang culture in an orgy of first-person shooter mayhem.

The film centers on young Angelino and his skull-and-flame pal Vinny, who live in a seedy tenement in an LA-inspired dystopian metropolis – a burnt-out, gang and cockroach-ridden neo-urban hell that makes Blade Runner's LA seem like The Brady Bunch. Following a scooter accident Angelino starts experiencing migraines and strange hallucinations, as well as fits of rage-inspired superpowers, as he slowly awakens to the truth of his origins: he is half human and half Macho, a supernatural alien race that is bent on taking over the planet.

Featuring the voices of Michael Chiklis (The Shield, American Horror Story), Giancarlo Esposito (Breaking Bad, The Usual Suspects), Jorge Gutierrez (The Book of Life, Son of Jaguar), Dascha Polanco (Orange is the New Black, Joy), RZA, Vince Staples, and Danny Trejo (Machete, Predators).